Ramen is probably the most popular of all Japanese foods. However, the iconic Japanese noodle soup dish isn't a very fancy or sophisticated meal by any means. Let's find out the top of the best ramen restaurants in Japan with Bestechz!
Ramen Restaurants in Japan
Towzen Ramen is a traditional Japanese ramen restaurant with tatami mat seating as well as Western-style tables. But unlike most ramen restaurants, Towzen is 100% plant-based! It's obviously a great choice for vegetarians and vegans in Japan, but meat-eaters will love the ramen here too.
You can choose between two types of soymilk ramen: Musashi (made with mushroom and nori) and tantan (made with tantanmen-style soy meat). Then you choose how much noodles you want. Small (120g), medium (180g) and large (240g) are all the same price. You only pay extra if you want an additional 80g of noodles beyond the large portion.
After that, you choose the type of noodle: regular thin ramen noodles; gluten-free rice noodles, or chlorella noodles, which are similar to udon. For the traditional ramen experience, I recommend the thin noodles. For an additional nutrition boost, you can also choose to add chlorella, vitamin B12, hemp or charcoal to the broth.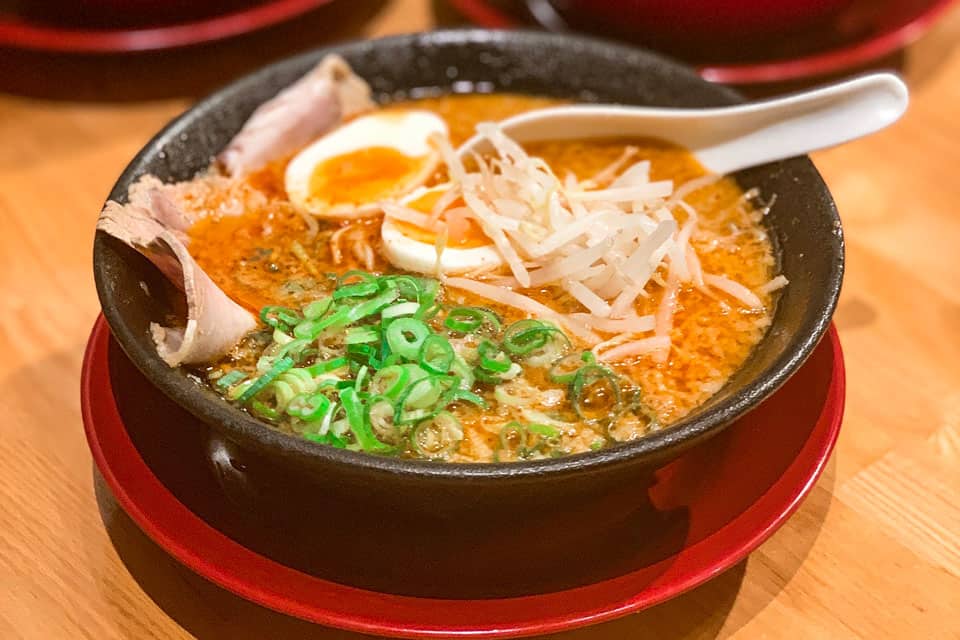 Menkiya ramen restaurant, located in the Gion neighborhood of Kyoto, just on the outskirts of the Nishiki market, served one of the best ramens I had throughout my whole Japan trip.
The restaurant is split over three floors, but all of them are fairly small. On the ground floor you'll find the kitchen, counter where you can pay and a counter where you can eat on tall stools. The middle floor has a few separate tables and seats along the windows and the top floor has one big table. If you're visiting with a big group you can ask them to reserve you the top floor all to yourself for free.
All the staff are Japanese and speak very minimal English, and we were the only non-Japanese people eating there when we visited (usually a good sign)! They have some English menus though so don't worry, you'll be able to order even if you don't speak Japanese!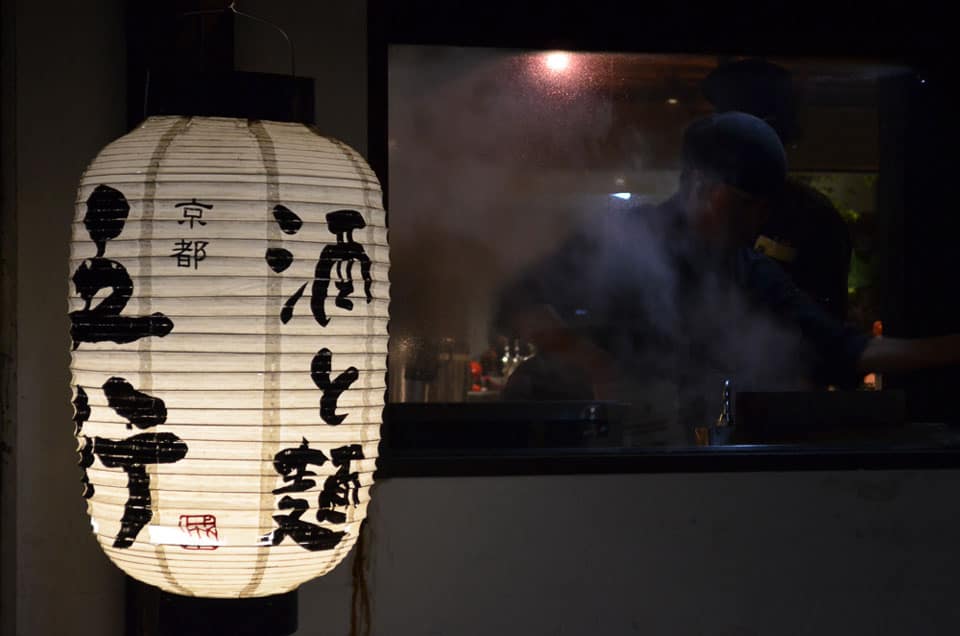 The intimate Gogyo Ramen is a popular option amongst locals, and is this travel blogger's all-time favorite ramen in Japan. You can expect to queue for 30-60 minutes during peak periods, but put your name down on the door and brave the wait. We did so twice on our last trip to Kyoto and still have dreams of returning.
When the door finally opens for you, the aroma will smack you in the face. I'm sure the wood panels help keep the scent alive in a way a French Oak barrel makes a wine taste so much better. There are a couple of options here, but it is difficult to go past the burnt miso ramen (Kogashi Miso ramen). There's a magic to scent, the anticipation as it greets your lips and then that sensation when it hits your taste buds.
Sosakumenkobo Nakiryu (創作麺工房 鳴龍)
NAKIRYU is a small ramen shop that opened in 2012 in Otsuka, Tokyo. They received a Michelin star in 2017, becoming only the second Michelin starred ramen shop. Their signature "tantan men" (担々麺), a kind of spicy ramen, is famous and extremely delicious. If you're okay with a little spice, this is definitely the recommended item to try. Once you take your first slurp, the noodles will blow your mind… you won't be able to stop eating! The homemade thin noodles have a perfect texture, smooth and slightly chewy. The soup is spicy yet creamy and unbelievably flavorful with various spices and ingredients. For those who don't like spice, the soy sauce ramen is also excellent.
The store is extremely famous and crowded, so expected to wait over an hour when you visit. Luckily, the shop lets those waiting in line borrow an umbrella in case of inclement weather!
Sobahouse Konjikihototogisu (Sobahouse 金色不如帰)
Soba House Konjikihototogisu is the newest member of the Michelin-starred ramen club (as of 2019). The shop is located in Tokyo's Shinjuku, next to Shinjuku Gyoen (the 'Central Park' of Shinjuku). The shop's signature dish, shown above, is a salt ramen with sea bream clam base. The toppings include incredible chashu, white truffle oil, and porcini mushrooms in a berry sauce. The noodles are handmade and incorporate a mix of stone-milled Japanese wheat.
The shop operates normally on weekdays, but has a ticket system on Saturdays and holidays. Lunch tickets are available from 10 am, and dinner tickets from 3:30 pm.
Don't miss this bowl while you're in Shinjuku!